We will train you!
At our production location in Matzingen we are one of the leading training centers for polymechanics in the canton of Thurgau. We currently have 15 apprentices who are taking this demanding, interesting, and diversified training in our company.
A polymechanic apprenticeship is one of the most sound technical basic training courses in Switzerland. This type of training can lead to a wide variety of job opportunities and offers great potential for vocational training. Those who wish to become a polymechanic should be technically skilled and communicative, have a spatial sense, and enjoy teamwork. They must also work very accurately and remain focused. During the 4-year training period at Bächler Feintech, the apprentices work in the various departments and get to know and operate our state-of-the-art machinery.
Do you want to join our team of apprentices at Bächler Feintech and, together with your colleagues, contribute to the company's success and complete an exciting apprenticeship?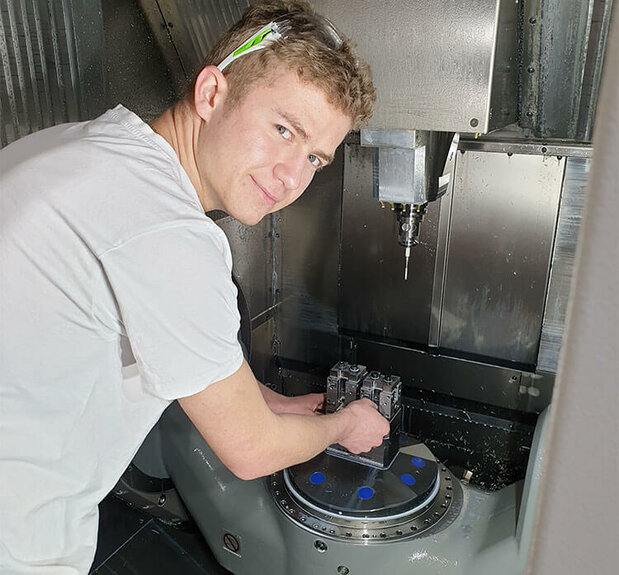 Curious?
Then why not join us for a trial apprenticeship and – if all goes well – become part of our Bächler Feintech team! Register today for a trial apprenticeship / trial day.
Our vocational trainer Hansruedi Bär is looking forward to hearing from you at+41 52 369 69 70 or e-mail to  hansruedi.baer@baechlerfeintech.ch.
All necessary information is available on our Job Form.
You can find more information about the job of a polymechanic and our swissmechanik association here.